True Innovation
is what sets us apart
Everything we do at Cycle Dog starts with dogs. From getting the most out of every journey to chasing tails around the park, we've charged ahead to innovate and change the way people enjoy the outdoors with their pups.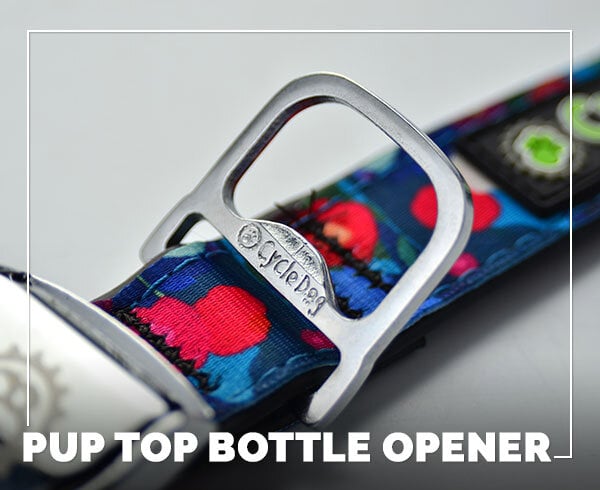 Cycle Dog created an industry first with our patented Pup Top Bottle Opener Dog Collars. Never be without a bottle opener again, as long as your pup is nearby.
Our super-strong, super secure, patented metal Latch-Lock Buckle is 4 times stronger than the leading plastic buckle. Plus, it's just super cool! Functions like an airline seatbelt buckle.
Our patented I.D. Spot loop keeps your tags and lighting separate from your leash attachment. It greatly reduces noise and wear on your collar.